Sign up to compete!
Click below to sign up & for details on audition times.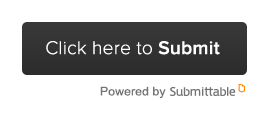 Photo & Video Release is required for entry.
8:30 PM | UM DENNISON THEATRE
Missoula Broadcasting Co., ASUM, and the Flagship Program have teamed up with the Arts Missoula to bring you the 14th annual First Night Spotlight contest. Now a staple of the First Night Missoula experience, First Night Spotlight is a singing competition open to local area high school students. Preliminary rounds take place in early December. Contestants are evaluated by our esteemed panel of judges on voice quality, song choice, stage presence, audience engagement, dramatization/choreography, and costume choice. The final round takes place at 8:30 pm on New Year's Eve at the height of First Night Missoula in the Dennison Theatre on the University of Montana campus.

Prizes will be awarded as follows:

First Place: $300 & a live radio performance
Second Place: $200
Third Place: $100
People's Choice: $100
Performance Hints & Tips
1. Command the stage. This is why your stance is so important. Your body language and ability to stay centered, stay calm tells you audience on a nonverbal level that you are in control of the stage.
2. Have reverence for what you are saying. Don't throw away phrases and end notes. If you are dancing, stop to address your audience when you sing. There is power in the contrast between motion and stillness.
3. Don't hide and remain calm. Be present in the song. Even if you drift momentarily or get distracted, get back to the song as soon as possible. If you mess up, just keep going.
Don't allow your audience to know that you have made a mistake, are having vocal problems, can't hear yourself, etc. It is your job to be professional. When you stop or freeze up is when the audience notices something is not right.
4. Have an open body stance. Standing straight, shoulders down, head and jaw relaxed, and head straight forward, eyes open (focused on a point), arms relaxed and wide.
5. Smile and Stay Positive. Even the most "emo" acts need to look like they're having a good time, because moodiness does not come over well to the audience. Let them see you are having a great time, and the effect will rub off on them. This doesn't mean you can't change up the feel for different songs, it just means you shouldn't look serious the whole time you are performing.
6. Move around! Come on, don't just stand there looking awkward! If you constantly move, even just a little bit, your motion will attract the audience's eyes.
7. Get it down. Rehearse what you'll be doing well enough to let go of it onstage.
8. Learn to use facial expressions and poses to go with the emotions. Be careful not to tighten your throat or do other actions that would inhibit good vocal technique! Remember, it is NOT more emotional for your audience if your eyes are closed. Your audience identifies with you through your eyes, gestures and outward expression of your inward thoughts.
9. Drink plenty of Fluids. Drink water, tea with lemon & honey, or juice. Stay away from carbonated beverages, milk and caffeine. Have a snack 1-2 hours before you preform.
10. Be sure to thank your audience! They gave you time to perform for them!
Dressing for the Stage
1. Dress better than you would on a regular day. Dress in clothes you would wear for an event, party, or even a job interview. Even when you want to look cool or tough, think about pairing an element over a nice base. For example, a leather jacket over a nice dress for women or men can pair with dark denim jeans.
2. Don't let your clothes be a distraction to the audience. Think about Lady Gaga, there is more talk about her outfits than her music. Let your music shine through, with your outfit enhancing your performance.
3. Think about your performance piece. What emotions are you trying to convey? Choose an outfit that fits with your song. Pop music would be slacks/pants, versus denim for rock.
4. Stage lights change the hue of your clothes. Dark navy and green appear black. Light purple and blues tend to look gray. Light yellow looks white. Browns usually appear lighter and are better for a positive or uplifting song. Using contrast of color helps to draw the eye. Also, heavier fabric looks darker than lighter fabric. Black velvet will look darker than black satin.
5. Above all be comfortable! Wear clothes that allow freedom of movement, those that fit without being tight, and make you feel good. Avoid heels you can't walk in.
Last Year's Finalists
Hellgate

Makenna Alick

Michael Boris

Thea Keene

Tristan Redearth

Grace Slayden

Darla Sweeney

Big Sky

Faith Arledge

Hattie Kesel

Bradie Matt

Hunter Olson

Logan Rauk

Kenzie Richards

Luna Whiting-Yeo

Sentinel

Annie Hickok

Maggie Neaves

Riley Nielsen

Ashley O'Bannan

Caytie Tipps
Previous Contestants
Contact Us
Supporters
SUPERHEROES
HEROES
Tom and Ann Boone
Micki and John Frederikson
Doug and Caryl Klein
International Choral Festival
Western Montana Clinic
FRIENDS
Liz Ametsbichler
Melissa Blunt
Cathy Capps
Terry and Germaine Conrad
Juliette Crump and Bill Bevis
Ron and Nancy Erickson
Ann Franke
Doug Grimm
Nancy Matthews
Linda Gillison
Saxon Holbrook
Kim McMahon
Sherry McLaughlin
George and Faye Olsen
John and Sue Talbot
Jim and Marci Valeo
Glenn and Kathi Wood
Jim and Mary's RV Park
Flamenco Montana
Missoula Writing Collaborative
Tony Beltramo
Boyle, Deveny & Meyer
Betsy and Warren Wilcox
Arts & Economic Prosperity 5
Arts Missoula teamed up with Americans for the Arts to study the economic impact of the arts in Missoula. Read the full report here.
download our pdf
Spread the Word
Like us and follow us, and we'll keep you updated on art and cultural events happening in your community.
Sign up for our eNews!
Contact Us
Mailing Address – P. O. Box 7662, Missoula, MT 59807
Physical Address – 327 E. Broadway, Missoula, MT 59802
Phone – 406.541.0860
Fax – 406.541.0861